Get Involved
Are you interested in joining in a community garden or volunteering to help others in one?
You've come to the right place!
What is a community garden?
A community garden is a shared garden or growing area that is maintained by a group or community, for the benefit of the community.
Community gardens have the power not only to help us teach gardening skills, alleviate food poverty and increase biodiversity, but also to create resilient and supportive communities. They're also a great way to meet new people and make lasting friendships
The reason I attend the garden is to learn more about how to grow vegetables and fruit, do some worthwhile physical exercise and have some conversation with people other than my partner… We have a good laugh with each other and enjoy each other's company…Everyone feels free to chat. And there are some who chat more than others!!  (Volunteer, Riverside Community Garden)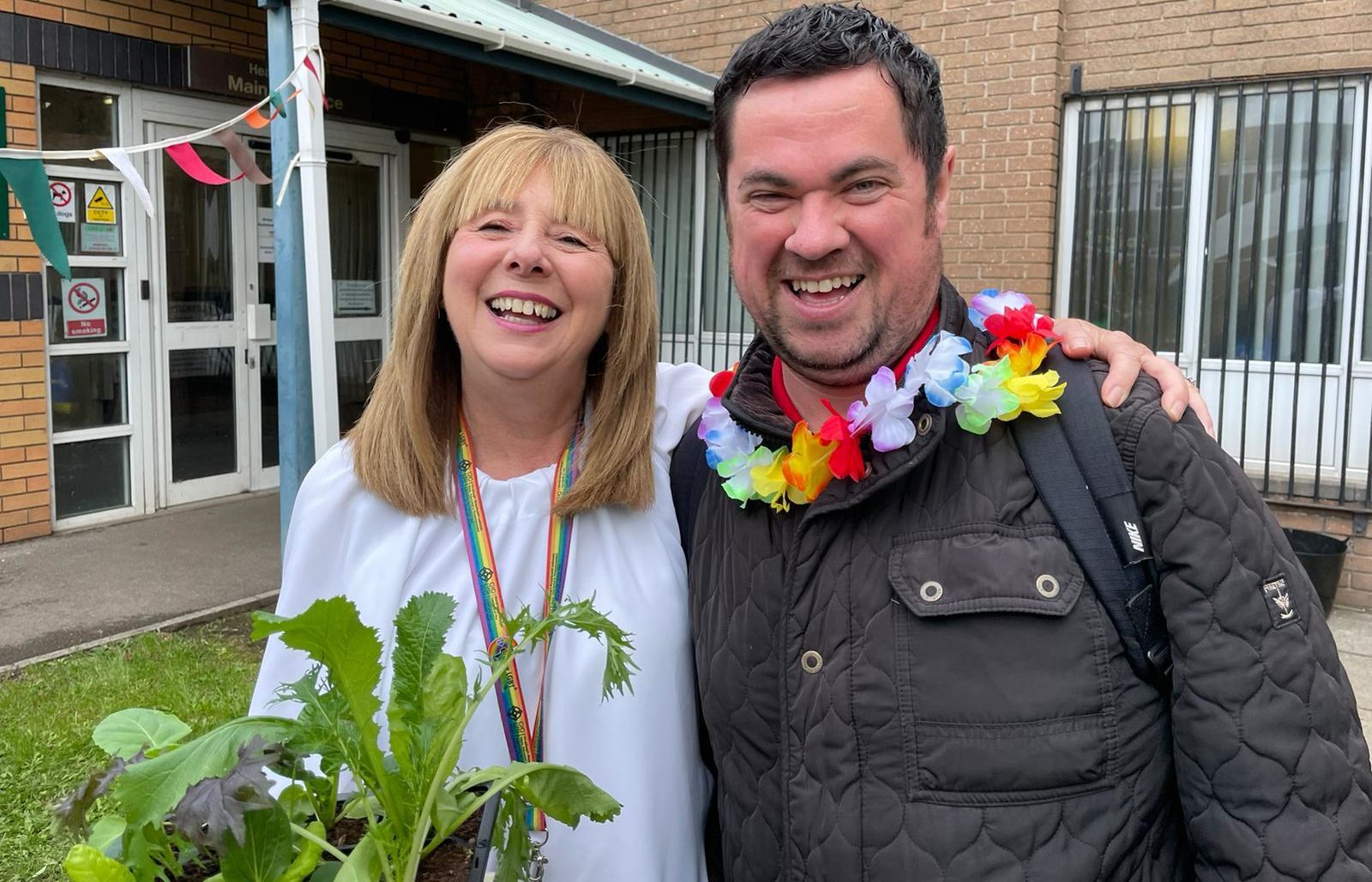 How can I get involved?

Volunteer!

You are most welcome to volunteer with us. There are so many ways you can get involved, volunteering your time with Grow Cardiff: take part in a regular community gardening session, support other volunteers as a Lead Volunteer in our therapeutic gardens, community gardens or schools work, or join our board.

Read on for more info, or if you're looking for help for your project or idea, click here

If you want to take part in one of our community gardens, please note that no previous gardening experience is necessary, just an openness to learn and have a go.
Come and Join Us
Join the Grow Cardiff Staff Team!
Grow Cardiff is growing! We recruit throughout the year in a variety of roles from employees to sessional staff.  Interested to know more?  Get in touch
Join the Grow Cardiff Board of Trustees!
Grow Cardiff has a fantastic board of trustees. Together they listen, support, guide, challenge and steer the organisation, mindful that those we work with are at the heart of our decision making. We welcome enquiries from anyone who might be interested in joining the board.  Note, gardening experience is not a pre-requisite!  Rather, we welcome those with a range of backgrounds, skills and experiences, particularly those with protected characteristics and lived experience.