As community gardens grow,
so do the people
We are Grow Cardiff. Our mission is to inspire people to use community gardening not only to grow fantastic vegetables, herbs, trees and flowers, but through this to build caring and inclusive communities where everyone can thrive.
We are Grow Cardiff
Set up by local people for local people in 2015, our vision is to see lives transformed through community gardening into connected and supportive, healthy and empowered, joyful individuals and communities; with gardens full of wildlife, and delicious produce, that everyone can share.
What We Do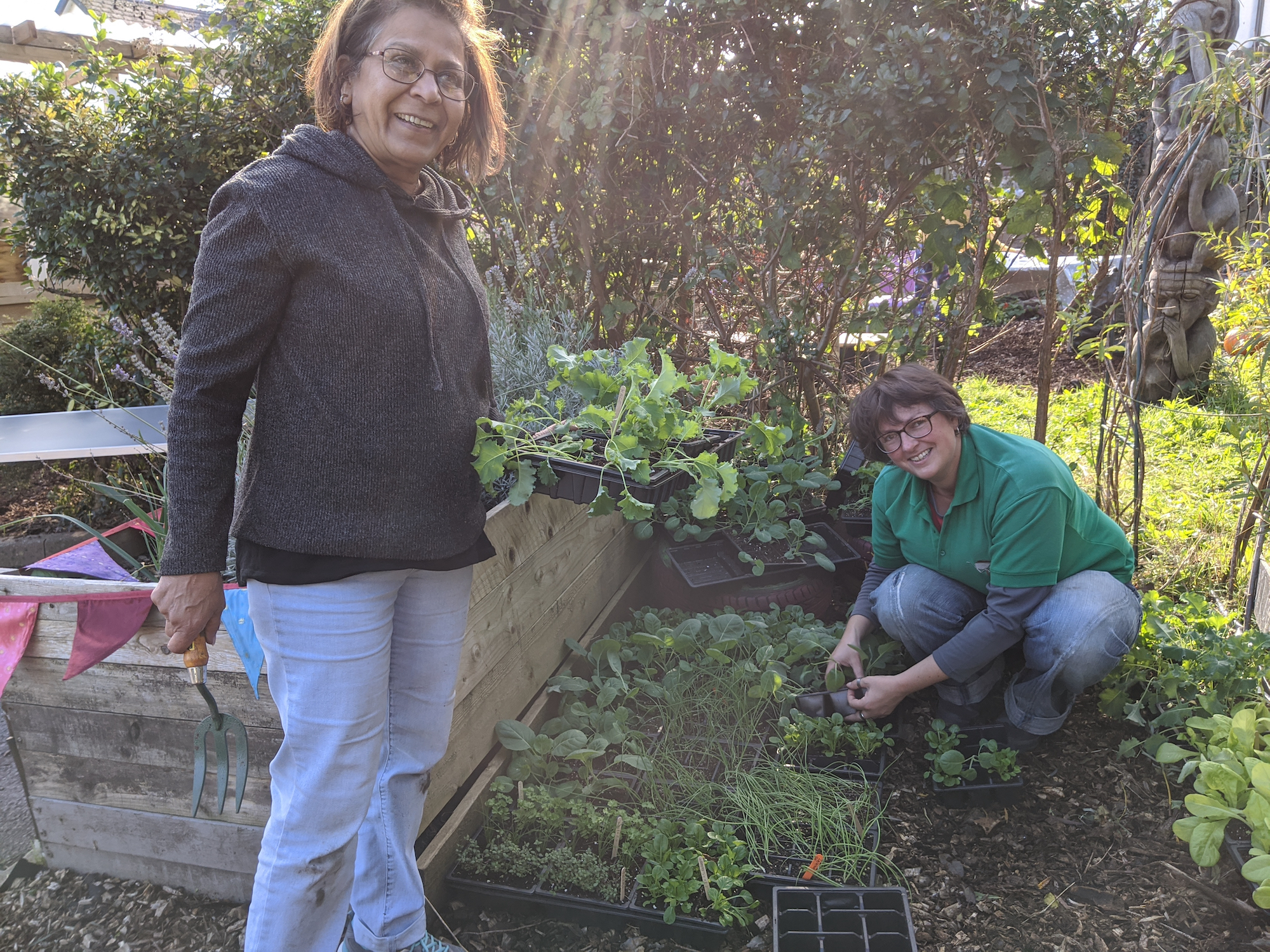 Gardening for Health & Well-being
We partner with the NHS and community health organisations on our award-winning social prescribing project, Grow Well, that helps people in need, to recover and thrive
Geoff's story
18 months ago I had two strokes – one a major stroke which really messed me up. I was feeling pretty lost to be honest. Finding this place is like a godsend and I don't do gardening, not at all, not remotely. (Volunteer, Grow Well project)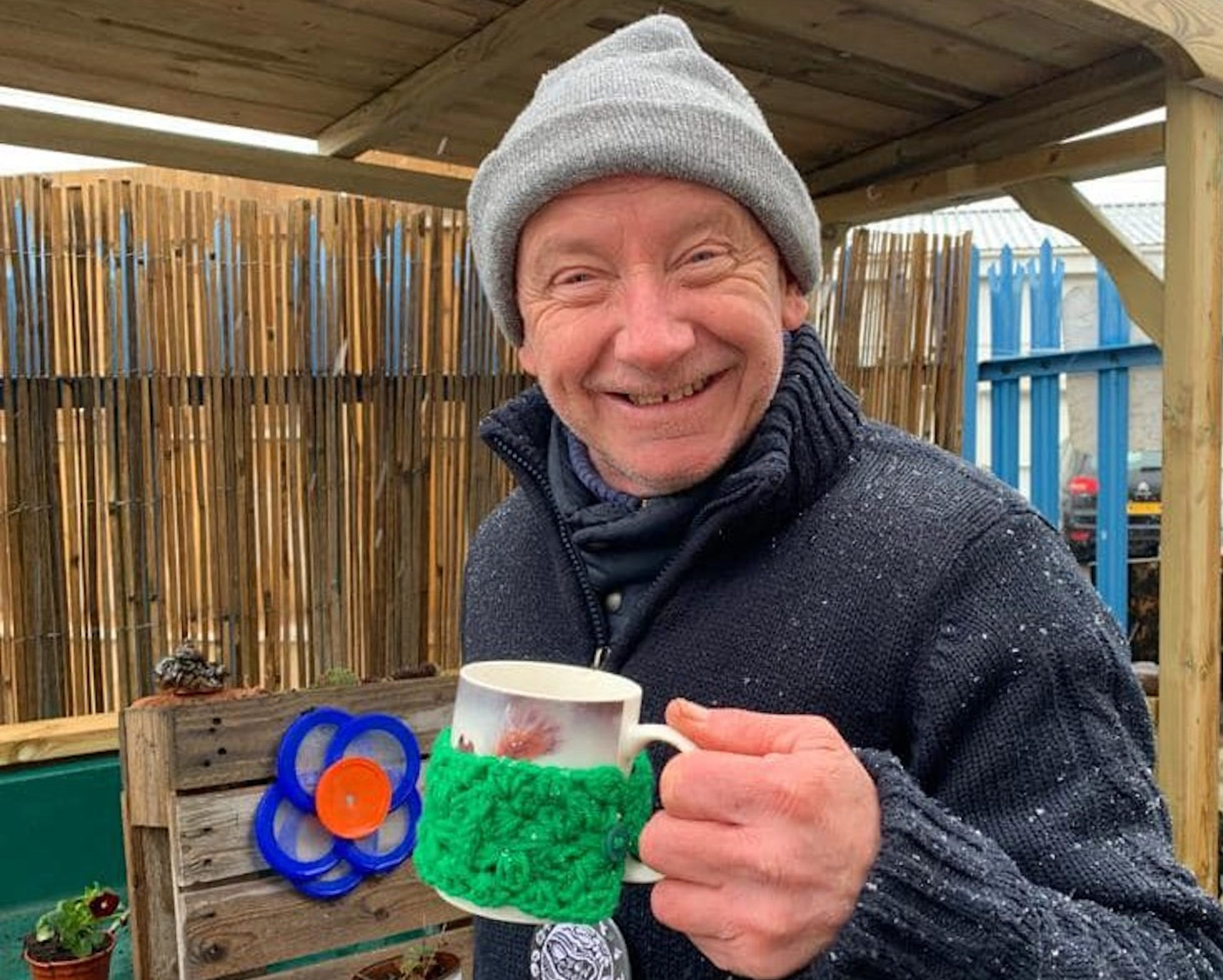 Support for your School or Nursery
We work with schools to develop growing spaces and engage children from 2 – 17 years in community growing. To find out more about our work with schools, or how your school can work with us, go to our education pages.
Want to get your hands dirty?!
Find out how you can join a community garden or volunteer with us. Opportunities for individuals and groups to get involved from students to community and corporate organisations.
Need help for your project or idea?
Want to start a community garden? Already growing, but want to do something different? Find out how to develop your project in a new way. We offer bespoke training and consultancy to organisations and individuals from small, local groups just starting out, to public sector and corporate organisations.
The workshops were excellent, very inspiring…. As a school we are embracing… outdoor learning and it is definitely beneficial for our learners
Teacher, Herbert Thompson Primary School
Workshops